Why Study with Us
Our courses have been designed by industry experts and experienced educators and certified by
ICM (Institute of Commercial Management, United Kingdom) and CPD (Continuing Professional Development, United Kingdom).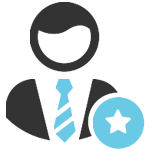 Accredited
ICM and CPD certifications mean your skills meet international requirements for company compliance programmes regarding continuing professional development.
Affordable
Accredited courses at the most affordable prices. Courses start at only US$90.
Flexible
Enjoy the freedom to study anytime anywhere 24/7, online or download the printed copies.
Practical
Quality & practical course programs developed by industry experts & experienced educators that are relevant to the needs of the industry, employers & employees.
Fast Track
Study and complete your short online courses in just 7 days or less.